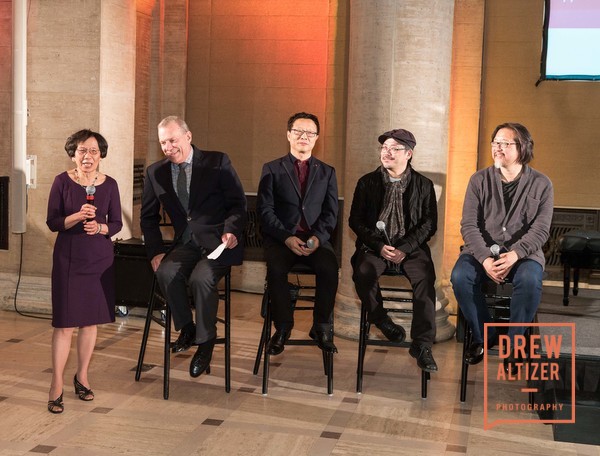 A retired research molecular biologist at the University of Minnesota, Pearl Lam Bergad has been an active volunteer in the cultural and art field for decades. In 2002 she was honored by President George W. Bush for her many volunteer activities, and in May 2003 she received an Outstanding Achievement Award from the College of Biological Sciences at the University of Minnesota. She subsequently received a lifetime achievement award from the Council of Asian Pacific Minnesotans.  Currently, she serves as the volunteer executive director of the Chinese Heritage Foundation, and it is the foundation that underwrote the commission of Dream of the Red Chamber.
To understand her initial thoughts about the opera project and her experience as executive director of the foundation, I posed three questions on the day of the Beijing premiere, and Pearl gave her detailed answers as what we see below.
"To Bring Our Beloved Chinese Novel to the Attention of the Non-Chinese World."
— Pearl Lam Bergad Talks About Dream of the Red Chamber
(Interviewed by Tan Shuo)
1. If the world premiere of Dream of the Red Chamber means your "dream come true", then what the premiere in Beijing, the birthplace of the novel, means to you?
PB: My original goal in working on this opera was, and still is, to bring our beloved Chinese novel to the attention of the non-Chinese world. The Chinese Heritage Foundation wished to fulfill its mission to showcase the best of Chinese literature and, at the same time, to encourage innovation in the arts. We wished to reach out to touch the universal heart in everyone with an aching Chinese love triangle story, told in a way that will resonate with a contemporary audience. In so doing we hoped to create opportunities for dialogue that will promote mutual understanding among all peoples.
The world premiere in San Francisco achieved these goals, and it was my 'dream come true'. It seemed that the sold-out audiences in SF understood our goals and the premiere did serve to advance communications between the Chinese community and the greater US communities at large. One of the most touching comments I received, from many of the Chinese who attended, was that they were so proud to be Chinese and to see this splendid example of our culture on an American stage.
To me, the premiere in Beijing was unexpected and totally overwhelming.
What the creative team of composer Bright Sheng, who also served as co-librettist, and co-librettist David Henry Hwang did in this production was a 21st-century response to Cao Xueqin's novel. They told the story in a way that would resonate with a contemporary U.S. audience.  Their script is respectful to the novel, particularly its first 80 chapters that have been established to have been written by author Cao Xueqin himself. Changes that Bright and David have made along the way, for dramatic purposes, have tightened a sprawling novel and sharpened the focus on the plight of, or limited options available to, both men and women at that time.
By empowering both BaoYu and DaiYu, our principal characters, to attempt to take control of their fates while remaining within the confines of the social conventions of 18th-century China, Bright and David have given us an empathetic script that will attract a contemporary audience and draw them into a timeless Chinese love story.
I was stunned, and humbled, by many commentaries from China at the time of the SF world premiere. They understood our goals and were so complimentary about the fact that this opera was initiated and created by Chinese Americans living in the U.S. They were enthusiastic about this opera being a bridge to further mutual understanding among Chinese and all other countries in the world. They accepted the reasons for the changes that Bright and David had made and embraced the entire opera whole-heartedly.
These sentiments have continued to be expressed in the press here in China since the SF world premiere and, I suspect, played a part in the journey that led to the Beijing premiere of the opera this week. To sit in the audience at the Poly Theatre and witness its enthusiastic acceptance by a predominantly young Chinese audience filled my heart. There is no greater gift than to see a 21st-century artistic treatment of an old beloved novel being accepted by its native aficionados. It tells me that what Bright and David have done has successfully reached the hearts of the 21st-century audience in both the U.S. and China.  This is a far larger achievement than I had dared to imagine.
That this opera has been embraced in its native country and abroad attests to the power of the novel itself. Throughout the more than 200 years since its printing it has been adapted into every conceivable artistic medium, and every time the novel has emerged even more popular than before. It is no different this time. It fills me with optimism for the enduring appeal of this novel.  Centuries from now there will continue to be new and contemporary artistic responses to it and new audiences will be drawn to it. It has entered the worldwide literary canon and will rank with the best literature of every language.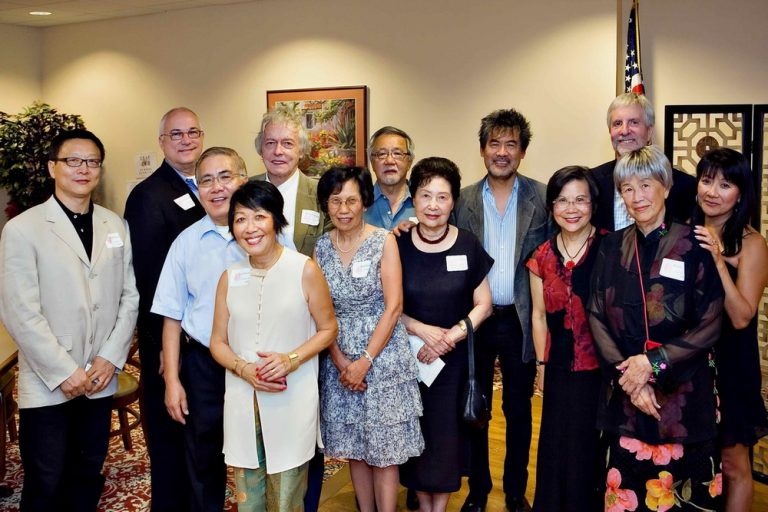 2. Do you still have any anticipation for this opera production? If so, could you let us know?
PB: There is no limit to artistic interpretations of a major work. While this premiere production is fantastic, it does not mean that there cannot be a different conception to any part of this work. Think of all the different stagings that an opera like Aida or La Boheme has received in the last 100 years. They are all vastly different and, depending on one's point of view, may or may not be equally effective. Creativity does not end with the premiere production, no matter how definitive we think it is. Different artists, stage directors, set and costume designers, and in particular, singers, all react differently when given the same printed material. That is the wonderful thing about the creative arts.  Everything changes and the opera evolves. I am excited about the infinite possibilities of changes this work will inspire and look forward to watching its evolution.
3. The Chinese Heritage Foundation played a very important role in realizing the opera production and it showed the world that to which extent a regional culture foundation could reach their mission. I wonder if there is any experience you could share with other cultural foundations?
PB: The Chinese Heritage Foundation is a very young and very small organization. It was only established 13 years ago and we still have no paid staff. What we do have is a small group of very dedicated volunteers and we are patient and persistent in what we do.  We are also blessed with the abiding support of a few individuals, in particular our founder, Mrs. Ming Li Tchou. While we sometimes dream big, as we did in this opera, we try very hard to be practical in every project we undertake and take small, incremental, but concrete steps in realizing our goals. We also try to be cognizant of our limitations and seek expert guidance when necessary.
We started out as a granting organization and we continue to award grants to applicants of worthwhile projects that showcase our heritage and artistic creativity. We always try to keep in mind our ultimate goal of furthering mutual understanding among all peoples and try to be proactive and extend our hands in friendship in all things we do. We are humbled to read that Margaret Mead once said that 'Never doubt that a small group of thoughtful, committed citizens can change the world; indeed, it's the only thing that ever has.'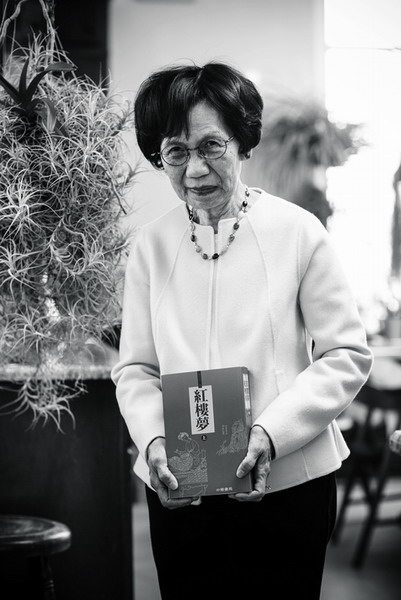 © TANTANYY
For Audiences, Artists, and Theatres
---