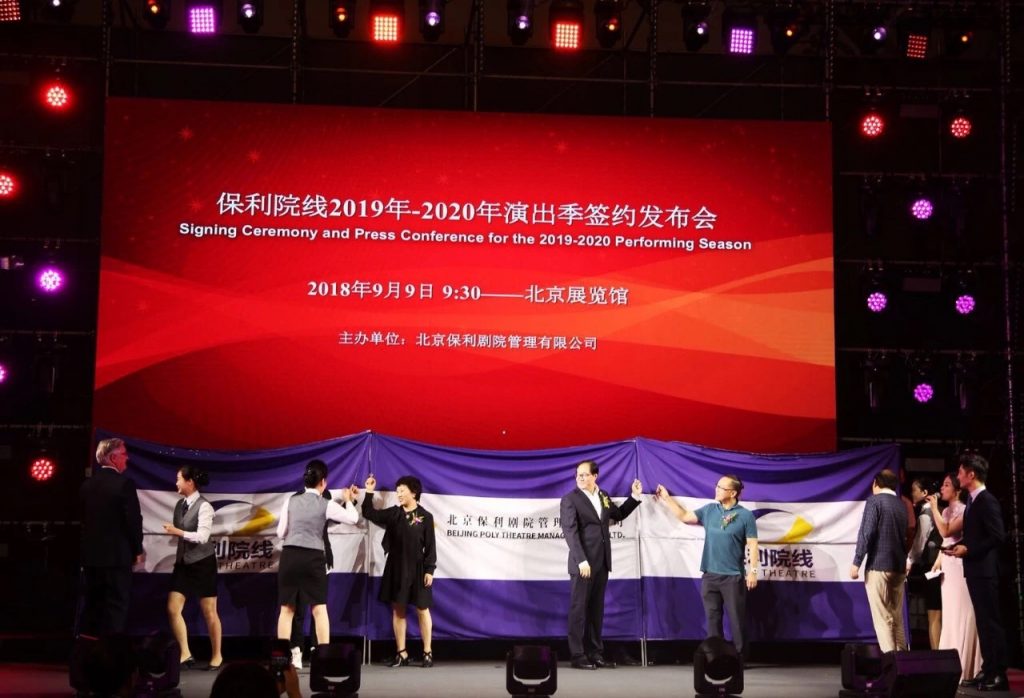 The Rapid Rise of Poly Theatre Management (part 2)
By Tan Shuo
The normal practice for Poly Theatre Management (PTM) after taking over a new theatre is to set up a local subsidiary operated under PTM's direct management. As the headquarters in Beijing takes charge of most of the programming, tour, and promotion, a poly theatre, in essence, is just an empty hall to be filled with performances, where only administrative staff rather than any artist or artistic director work. In other words, a theatre's joining the chain of PTM means to relinquish the right to establish its own "soul" — or specifically, its own artistic profile.
The way that PTM deals with programming is quite simple: shortlisted stage works are put into three categories, and from each category are picked up a somehow equal amount of performances to form a season's program. For instance, Category A (performances by royal ensembles or by Chinese central government-owned troupes) takes 30% of the shows in a season, Category B (performances by the winners at the provincial level of competitions in China) takes 40%, and Category C (experimental theatre and small-scale performances) takes 30%. As PTM grows bigger, theatres in China are expectedly more homogenized.
The management of Poly theatres is highly standardized, which is a feature of PTM's theatre chain. However, the unique standard in management gives no chance to local governments to learn how to do the job. (Of course, PTM has no obligatory to teach them, either.) Hence, as time goes by, the local governments become more and more reliant on PTM. A fact is that in the past 16 years since PTM was founded, not a single Poly theatre has been handed over to its official owner. The reliance can lead to a higher asking price from PTM when the management contract is renewed. Yet, whatever price PTM asks or how much a local government pays, the money comes from tax revenue. And despite the sum is used in the name of public purchase, there is a lack of transparency in the process of dealing. By far the only information disclosed online regarding PTM's management service fee is 47.4 million yuan (roughly 6.8 million U.S. dollars) paid by Hebei Provincial Government for a three-year term of management of Baoding Guanhanqing Grand Theatre.
PTM, on the one hand, monopolizes abundant theatre resources; on the other hand, it has the absolute right to say "yes" or "no" to what can be performed, so not surprisingly, it has always been wooed and lobbied by arts groups, agencies as well as producers. And it is believed that before any final decision was made on programming, there is always a strenuous process to sift through all possible works. Notwithstanding the subjective considerations, there is one objective standard PTM must follow in programming — to bang the drum for national strategies and patriotic education. As shown in PTM's programs of 2019/20 season, the most important performances are those related to the themes of "One Belt, One Road", "Guangdong-Hong Kong-Macao Greater Bay Area", "Coordinated Development of the Beijing, Tianjin, and Hebei Region", and "the 70th Anniversary of the People's Republic of China". Obviously, PTM plays the role of political propagandist. To give another example, the model operas produced during the Cultural Revolution, such as The Legend of the Red Lantern, Taking Tiger Mountain by Strategy, and The Red Detachment of Women, are still performed in many Poly theatres.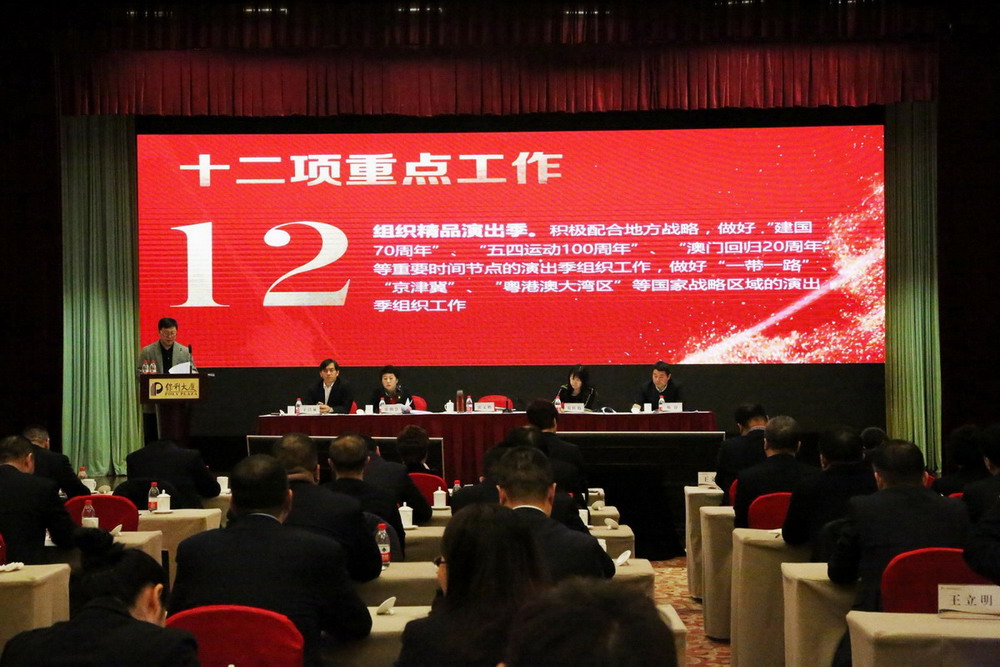 The rapid rise of PTM epitomizes the development of theatre in China, and PTM's two key rivals – China Performing Arts Agency and Juooo Theatre Management – are also expanding at full throttle. Nevertheless, it is still early to claim that theatre in China has become flourishing, as the real value of a theatre takes root in its distinctive arts that nurture the souls of the people in a community, rather a hall being privatized to join a theatre chain at the expense of public money.
---
Related article:
The Rapid Rise of Poly Theatre Management (part 1)
---
© TANTANYY
For Audiences, Artists, and Theatres